ADDRESS:
1125 Bechtle Ave., Springfield, OH 45504
HOURS:
Mon-Fri 9am-6pm
|
Sat 9am-3pm
PHONE:
937-322-2744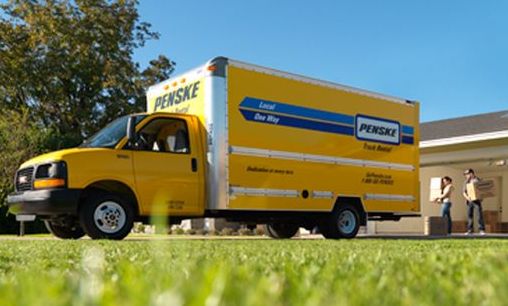 FLAT FLOORS IN MOST TRUCKS
Pack more with extra flat space
NON-SLIP WOODEN FLOORS
Help prevent spills and sliding cargo
TRANSLUCENT ROOF & INTERIOR LIGHTS
See what you're doing, even after dark
DETERMINE THE RIGHT TRUCK SIZE
Try the
Penske Truck Wizard
• Automatic transmission
• Antilock brakes for safer stops
• Air conditioning
• AM/FM radio, CD player, MP3 jack
• Power steering
• Cargo tie rails
• Dual-faced mirrors for better vision
• Rear roll-up door
• Among the newest fleets in the industry
Facts & Features
12 ft.
16 ft.
22 ft.
26 ft.
Room Capacity
1-2 rooms
2-3 rooms
3-5 rooms
5-7 rooms
Round-Trip
Flat Floors
Cruise Control
Some Models
Some Models
Seating Option
2-person bucket
2-person bucket
3-person bench
3-person bench
1000lb Ramp
Towing
Fuel Tank
35 gal.
35 gal.
50 gal.
50 gal.
Diesel Fuel
MPG (Est.)
Up to 12
Up to 12
Up to 10
Up to 10
Cargo Interior
12′ long
6'5″ wide
6′ high
16′ long
7'8″ wide
6'5″ high
21'3″ long
7'8″ wide
8'1″ high
25'2″ long
7'8″ wide
8'1″ high
Floor Space
73 sq. ft.
117 sq. ft.
164 sq. ft.
192 sq. ft.
Storage Space
450 cu. ft.
826 cu. ft.
1200 cu. ft.
1400 cu. ft.
Load Capacity
3000 lbs.
4300 lbs.
11999 lbs.
10758 lbs.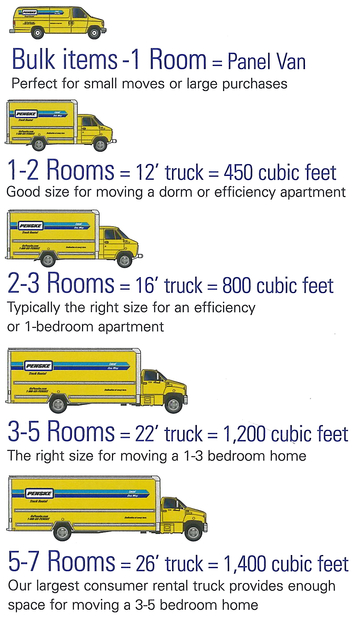 Discounts and Special Offers for Every Move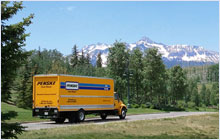 Book Online
Save 10%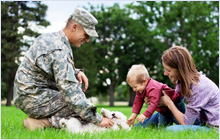 Active Military w/ID
Save 12%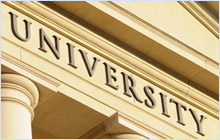 Current Student w/ID
Save 12%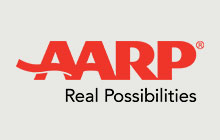 AARP Members
Save 12%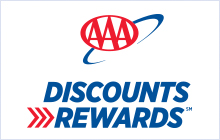 AAA Members
Save 12%
Use the right size boxes.
Put heavy items, like books, in small boxes; light items, like linens and pillows, in bigger ones. Have questions? We have 100s of boxes in-stock. We can help you choose the RIGHT boxes & packing supplies for your move!
Put heavier items on the bottoms of boxes, lighter items on top.
If you're loading the truck yourself, pack heavier boxes first, toward the front of the truck, for balance.
Don't leave empty spaces in the boxes.
Fill in gaps with clothing, towels, or packing paper. Movers often won't move boxes that feel loosely packed or unbalanced. We carry bubble wrap, packing paper, and packing peanuts, in-stock everyday!
Avoid mixing items from different rooms in the same box.
It will make your packing quicker and your unpacking a lot easier, too.
Label each box with the room it's destined for and a description of its contents.
This will help you and your movers know where every box belongs in your new place. Numbering each box and keeping an inventory list in a small notebook is a good way to keep track of what you've packed―and to make sure you still have everything when you unpack.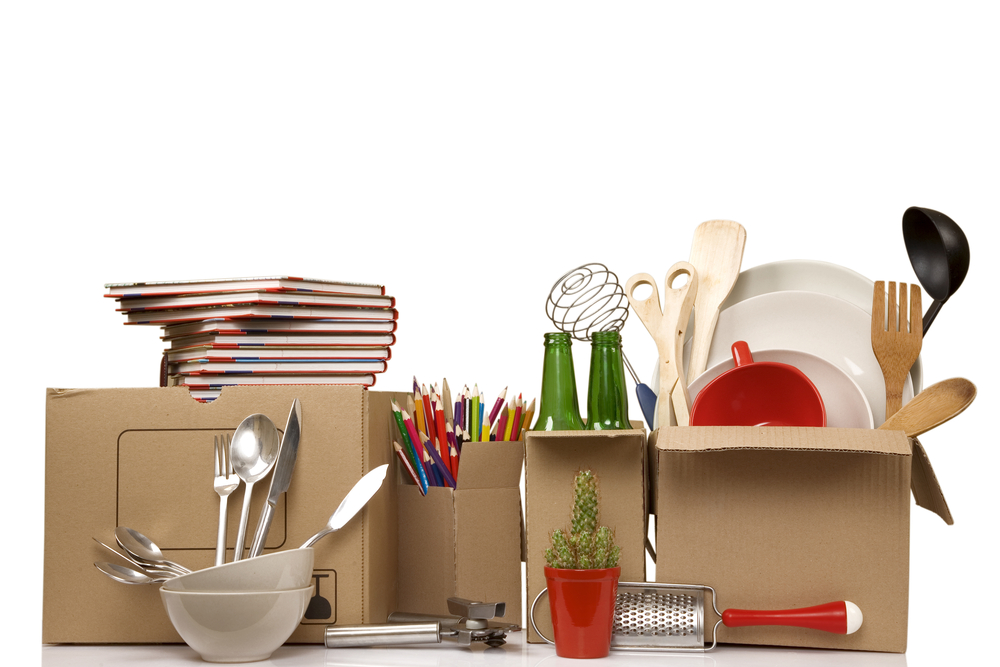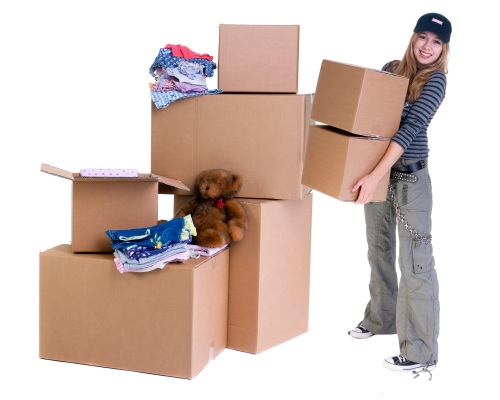 If you're moving expensive art, consider custom packaging from Box King.
For your valuable, fragile, or irregularly shaped items, let Box King professionally pack the item for you. We build custom boxes, and have the experience to safely and securely package your items. Bring the item to our store for a packing quote!
Bundle breakables.
As you pack your dishes, put packing paper around each one, then wrap bundles of five or six together with more paper. Pack dishes on their sides, never flat. And use plenty of bunched-up paper as padding above and below. Cups and bowls can be placed inside one another, with paper in between, and wrapped three or four in a bundle. Pack them all in dish-barrel boxes. We carry special dish pack kits to keep your dishes safe during your move!
Consider other items that will need special treatment.
TV's, computers, and more all require a special touch for safe moving. Visit Box King for custom packaging of your valuable, fragile items and move them from point A to point B safely!
Tape boxes well.
Use a couple of pieces of tape to close the bottom and top seams, then use one of the movers' techniques―making a couple of wraps all the way around the box's top and bottom edges, where stress is concentrated. We have tape guns and heavy duty packing tape!
Storage & Moving Supplies
We offer a wide variety of products designed to make moving easier! Protect your breakables and furniture with our packing kits & more. We also offer boxes in over 60 sizes, in-stock!
---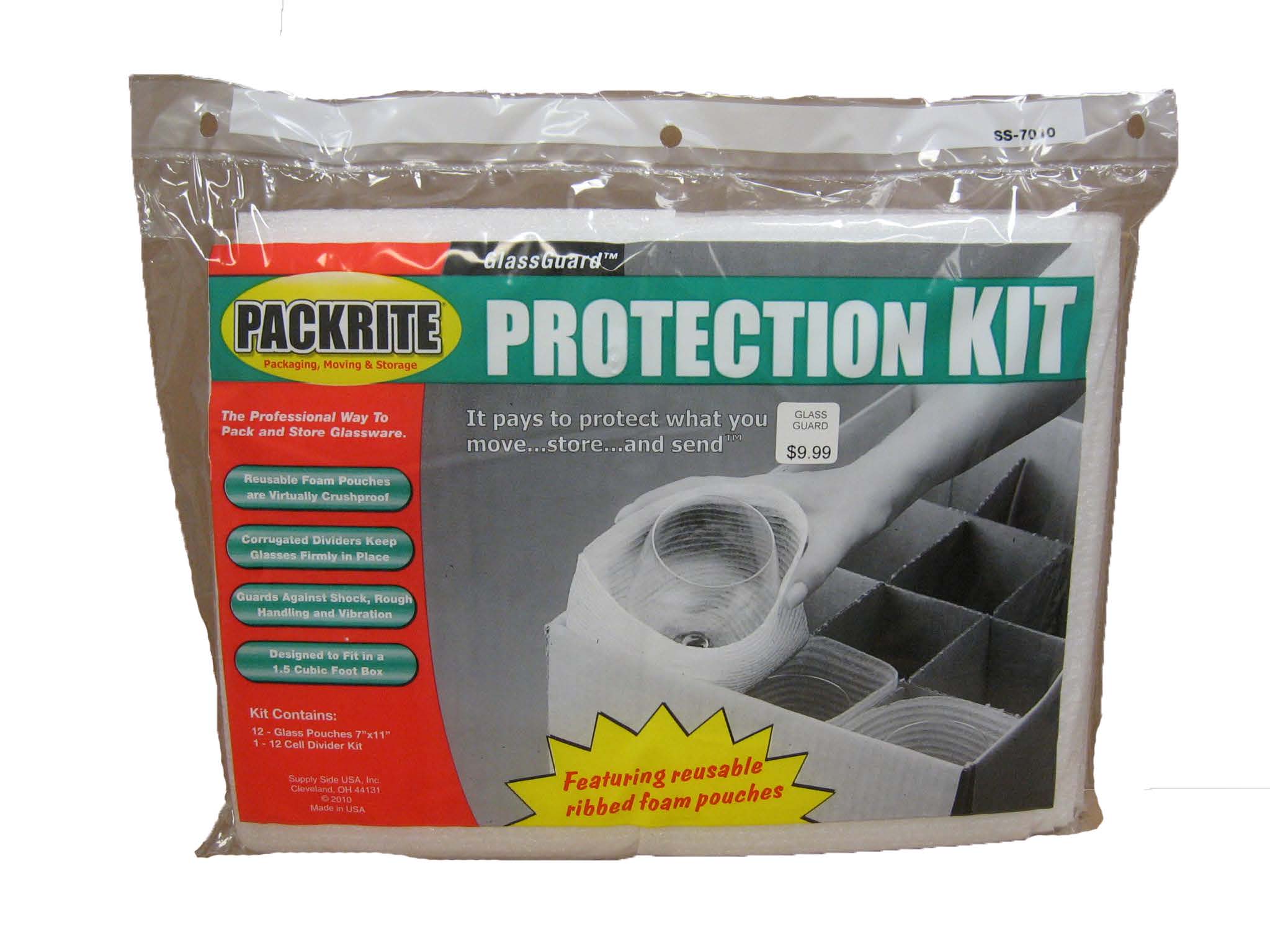 Glass Guard Protection Kit
12 Glass Pouches (7″ x 11″)
1 Twelve Cell Divider Kit
Fits in 16″x12″x12″ moving box
Dish Guard Protection Kit
8 PLate Pouches (12″ x 12″)
8 Salad Bowl Pouches (9″ x 9″)
8 Saucer Pouches (7″ x 7″)
12 Cell Divider Kit
Fits in 16″x12″x12″ moving box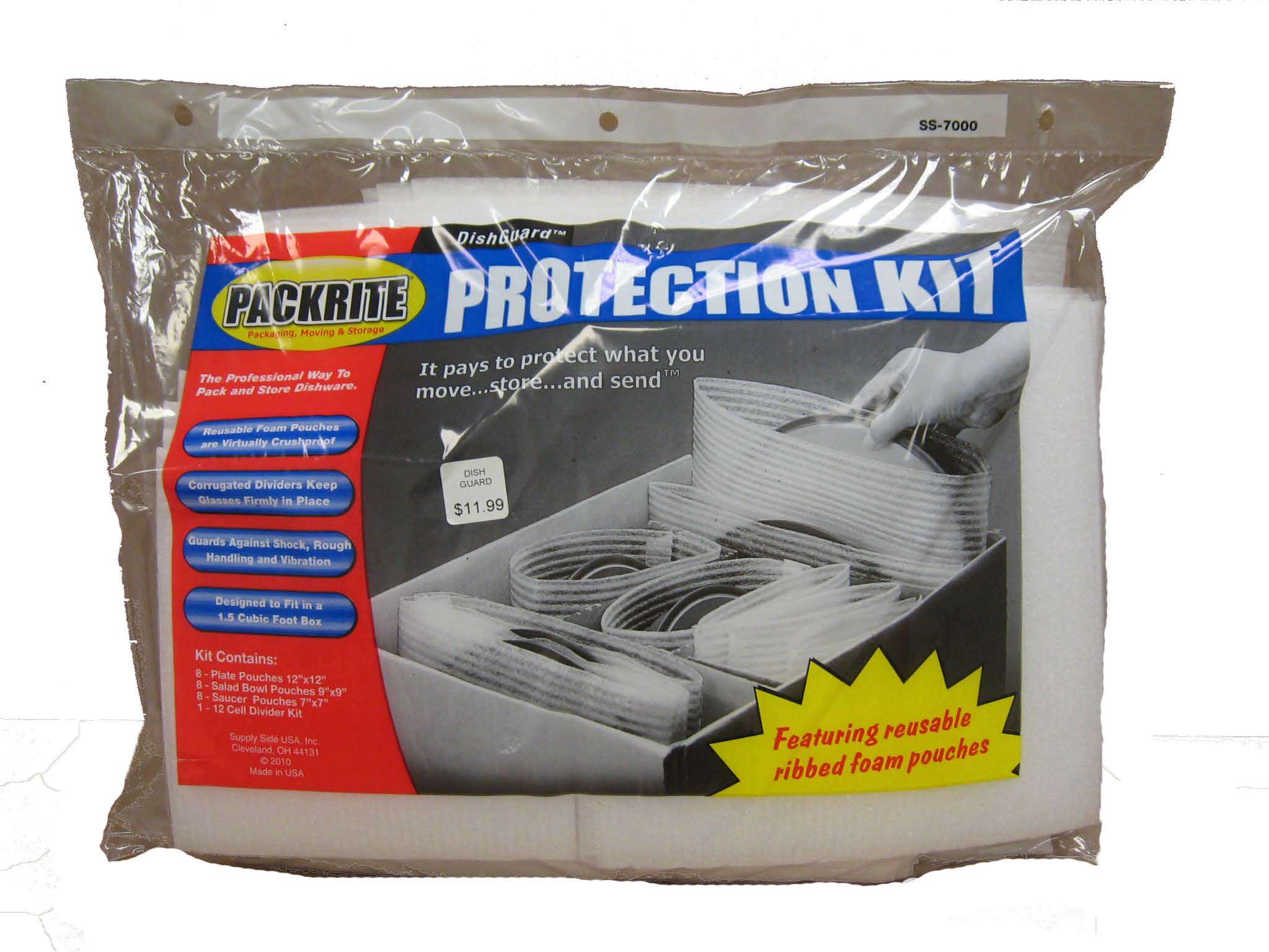 We Have Boxes for Every Need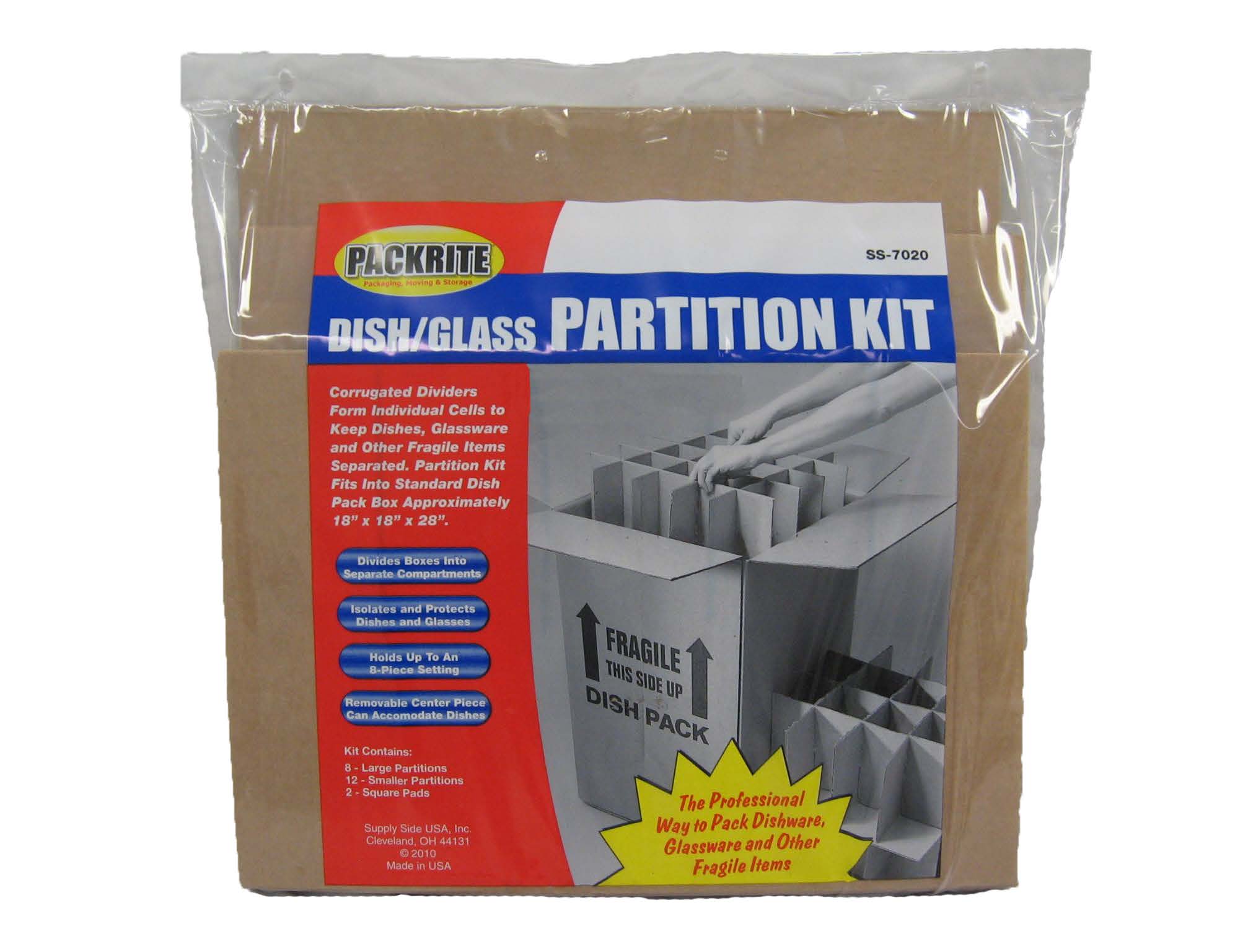 Dish/Glass Partition Kit
Fits Dish Pack Box
approx 18″x18″x28″
8 Large Partitions
12 Smaller Partitions
2 Square Pads
Holds up to 57 pieces
We carry over 60 different box sizes, in stock, everyday!
We also create custom boxes while you wait!

Other Packing & Shipping Supplies include:
•Bubblewrap •Foamwrap •Packing Peanuts
•Clear Tape •Paper Tape •Bubble Mailers
•Tyvek Envelopes •Mailing Tubes •Courier Envelopes
•Address Labels •Fragile Labels •Tape Guns

Protection Covers
King/Queen Mattress Bag
Full/Twin Mattress Bag
Plastic Sofa Cover
Chair Cover
Marks-A-Lot Permanent Markers
Red-Blue-Black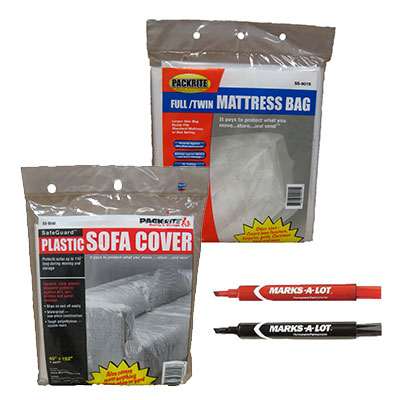 ADDRESS:
1125 Bechtle Ave., Springfield, OH 45504
HOURS:
Mon-Fri 9am-6pm
|
Sat 9am-3pm
PHONE:
937-322-2744